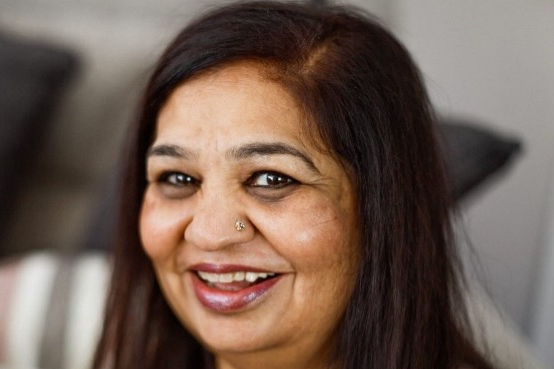 I am a great believer that when you light a lamp for somebody, it will also brighten your path.
My husband Kirit suffered from high blood pressure and Crone's disease for several years and in 2011 he was diagnosed with scars on his kidney which affected his kidney function. In November 2014 we were told that we need to start preparing ourselves for dialysis or a kidney transplant. 
Being hooked to a machine three times a week was not how I wanted my husband to live his life. So I decided to donate my kidney to him which meant he would also not have to be on the transplant waiting list.
Despite this, before I got the all-clear to donate, Kirit had to start dialysis in January 2016, three times a week for 4-6 hours per session. After several tests, the transplant was planned for May 2016 but due to a last-minute issue, the transplant was postponed to July. Unfortunately, despite being mentally and physically ready, the operation was postponed again as Kirit's ECG result was not great.
I finally donated my kidney to him in October 2016. Despite the ups and downs, it has all been worth it. After the surgery, I was left with few scares however to see how Kirit's, as well as our quality of life improve, has been incredible. We can travel and do most things that Kirit was finding hard before. 
I strongly believe if anyone can donate any organs before or after death they should do it – it will make a huge difference to the life of the recipient and their family.