There is an urgent shortage of organ donors in the UK and sadly hundreds of people are still waiting for a transplant and some die waiting.
Jain and Hindu Organ Donation Steering Group was established following a meeting in Parliament organised by Lord Jitesh Gadhia and Kirit Modi in July 2019.  Since then, we have established a national reputation for leading on organ donation in our communities and are regularly approached by NHS Blood & Transplant and others to work with them. We are now extending our work to promote blood and stem cell donation to help those in need of these as well.
Our work extends beyond raising awareness and includes:
Development content including short films and promotional material on the change in the law to Deemed Consent (Opt-Out) in England in partnership with NHSBT.
Support community organisations in seeking funding to promote organ donation through the Community Investment Scheme (CIS) and contributing to reports and strategy.
Facilitate and provide speakers/ambassadors to promote awareness at local and national events.
Create and promote campaigns including the Paryushan and Diwali and resources that will encourage communities to talk about organ donation and ultimately register their organ donation decision.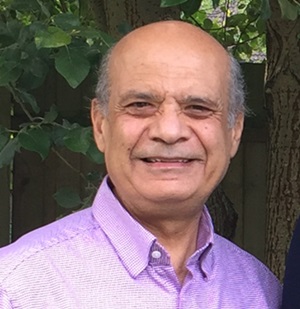 Kirit Modi, Chairman
Kirit is a kidney transplant recipient. He initiated the establishment of JHOD following an event in Parliament chaired by Lord Jitesh Gadhia in 2018. He is also President of the National Kidney Federation (NKF), Hon President of NBTA (National BAME Transplant Alliance) and Chair of the Lister Area Kidney Patients Association (LAKPA). Kirit received a Points of Light award from the Prime Minister for his work on organ donation in 2018. He was recognised for his work in the Queen's Birthday Honours List by being awarded an MBE in 2022.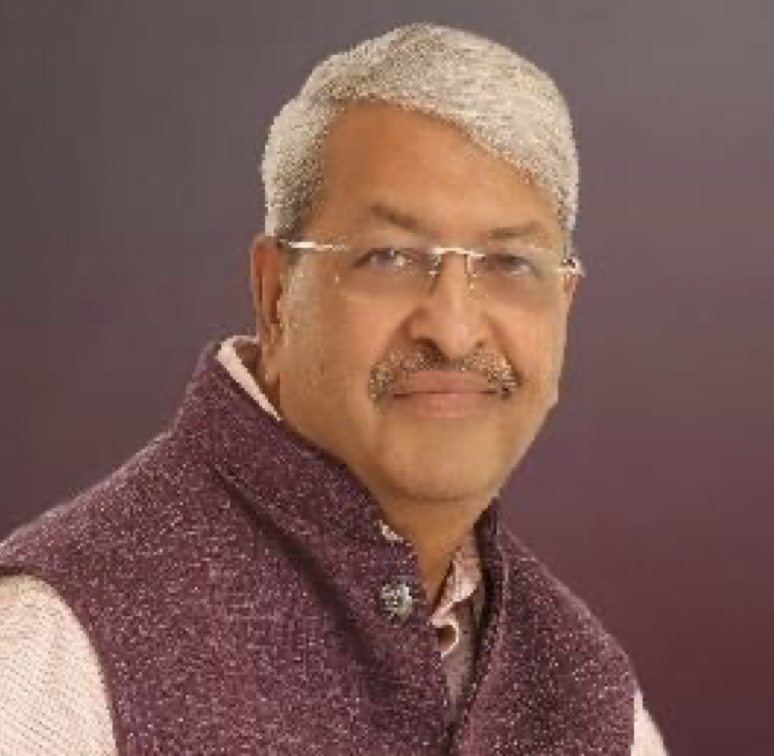 Pramod Thakkar, Vice Chairman
Pramod is a project consultant, a former Governor of the Oxford Centre for Hindu Studies and a former Director of Meera Nursing Home which he founded and ran until 2015. He is Chair of Jalaram Charitable Trust, Leicester and project managed the design and construction of the first Jalaram Bapa Temple in the UK in the mid-1990s and involved in multi-faith activities in the Midlands. Pramod is a trustee of several organisations including Vaishnav Sangh UK and played a pivotal role in acquiring the Shree Dham Haveli, Harrow.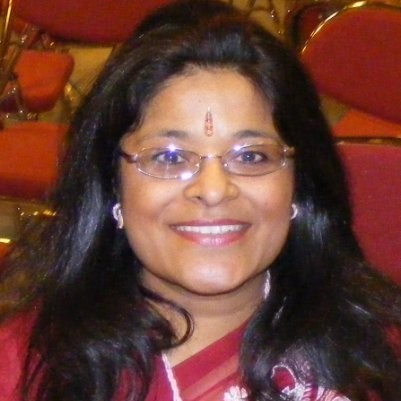 Prafula Shah, Secretary
Prafula has decades of diverse experience as a change communications advisor to some of the UK's best-known organisations.  A live kidney donor, Prafula is passionate about organ donation. As an NHS Organ Donation Ambassador, she has spoken at many public events and appeared in several videos to raise awareness and help save lives. She is part of various charity committees, volunteering with several Jain organisations. Her voluntary work has been recognised recently by the Jain community with a Jain Community Excellence Award.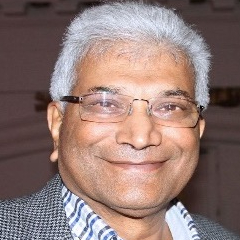 Anup Mehta, Treasurer
Anup is also the Deputy General Secretary of Vanik Council (UK). Anup has supported several organ donation initiatives, including an engaging awareness-raising event on MATV in December 2020. The event included a comedy sketch by the famous Dr Avani Vyas, Bollywood dances and talks by various dignitaries.  His professional career as an NHS Radiographer Manager for over 40 years has provided Anup with valuable insights into organ donation and helped to deepen his empathy and compassion.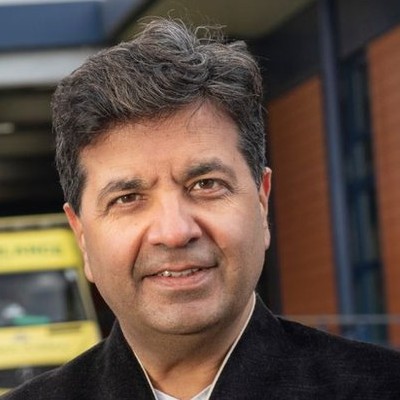 Ravi Bhanot
Ravi is a BAME Community Leader specializing in Ayurveda and yoga. He has qualifications in Pharmacy, Ayurveda, Homeopathy, Yoga, Chiropody and Massage and Nutrition. He is the author of 4 Ayurvedic books. He is a keynote speaker, motivator, lecturer and philanthropist. Since 2015, he has increased by 25% the number of people from the BAME community giving blood and significantly increased those donating organs, in East London.  His charity, Make It Beat, teaches Cardio-Pulmonary Resuscitation free of charge.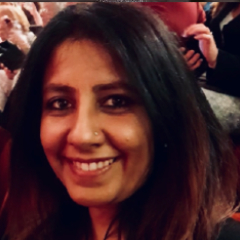 Bharti Bhikha
Bharti has worked within corporate communications and social responsibility for over 25 years and has delivered award-winning pro-social campaigns reaching audiences across business sectors including FMCG, Government and charity.   She has extensive experience working at a strategic and senior level developing multi-format content focussing on positive behaviour change and social impact through education and corporate engagement to strengthen brand credentials, maximising returns on social investment and its societal impact.  Bharti volunteers for other charities promoting youth employment, social mobility and diversity & inclusion.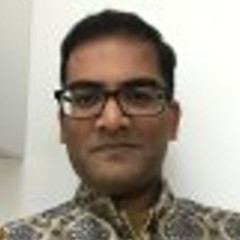 Dr Sunil Daga
Dr Sunil Daga is a Consultant Kidney Transplant specialist and is a BAME ambassador promoting organ donation education and awareness in the UK. He has supported numerous activities, seminars, radio and TV show and speaks fluently in Hindi, Gujarati and Marwari in addition to English. Clinically, his work involves managing patients with kidney failure, assessing and working up living kidney donors. His research work involves exploring health inequalities, decision making, and risk assessment in kidney transplantation and donation.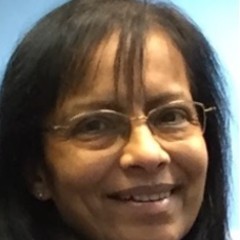 Sunita Dhanani
Sunita is a Specialist Biomedical Scientist in Microbiology and a member of a children's charity, Shishukunj. She believes passionately in organ donation and wants to help where she can.  The experience of her little nephew Aari's organs being donated after he died due to a tragic accident, led her to help other children live and the commitment and passion shown by her cousin and his wife have been truly inspirational. Choosing to donate their son's organs was really amazing.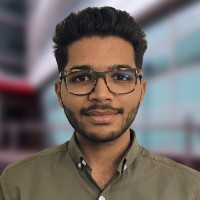 Niraj Doshi
Niraj lost his father to complications resulting from kidney failure in 2004, while he was waiting for a transplant. Since then, he has worked across the Hindu and Jain communities to raise awareness of organ donation, given the impact that the loss of his father had on him, his sister, and his mother. Niraj has previously worked as a Youth Advisor to NHS England and is currently a 5th-year medical student at UCL.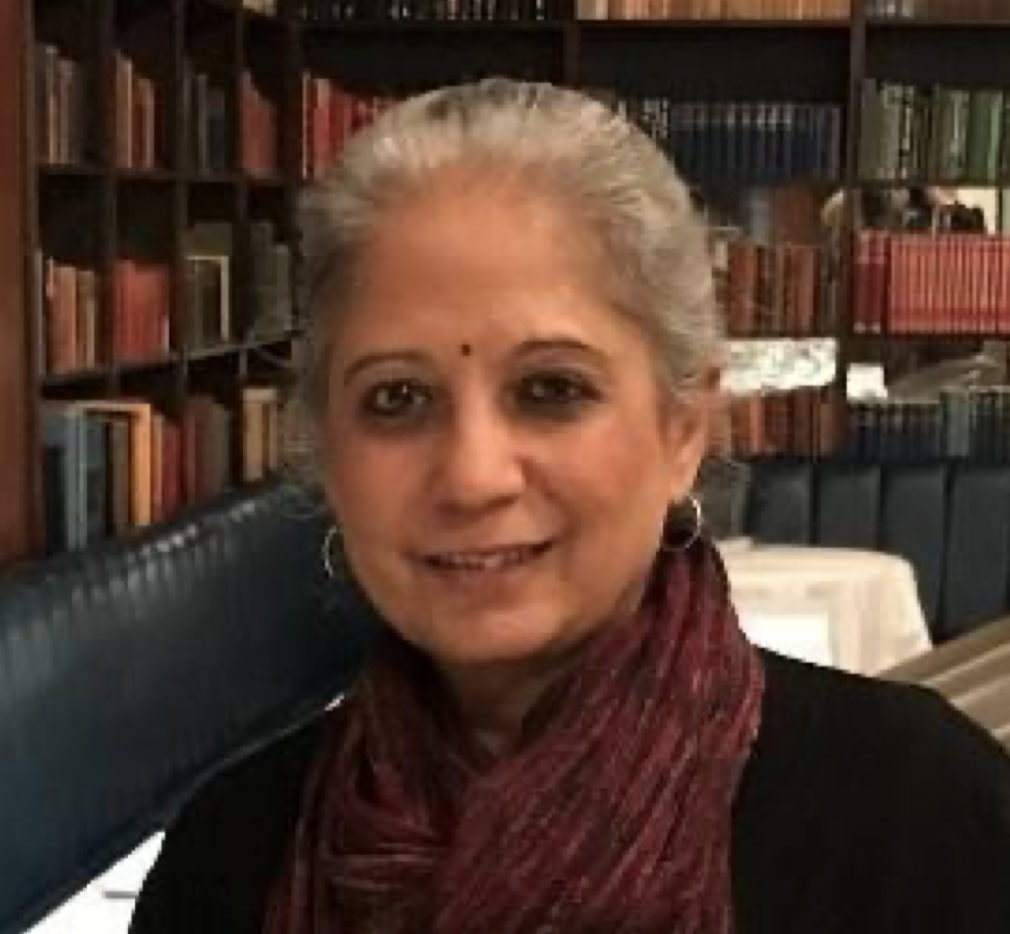 Dr Harsha Jani
Harsha is Trustee Param Shakti Peeth of UK. After completing her PhD in Neuroscience, Harsha pursued research at the Medical Research Council. Passionate about the promotion of blood and organ donation in the community, she also leads UK Parliament Week outreach programs for Hindu Community and has delivered social and community work during the Covid-19 pandemic. Recipient of UK Parliament 'Highly Commended Volunteer of The Year 2021' Award. At Param Shakti Peeth of UK, she looks after women who are victims of foeticide and infanticide in India and resettling disenfranchised children.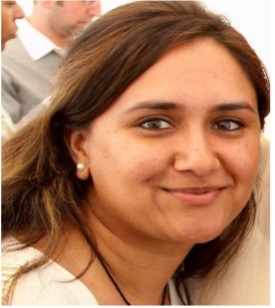 Jyoti Jadav
Jyoti works as a Physiotherapist having had a kidney transplant in September 2020 and shares her experience:
'Getting that call for a 'Gift of Life' changed my life. I'm now fulfilling my dream with a passion for achieving my patients' goals in returning them back to normality and providing the best quality of life for them. I still take 17 tablets a day to keep my kidney and me alive, but my personal experience allows me to strive towards improving my patients' goals and quality of life'.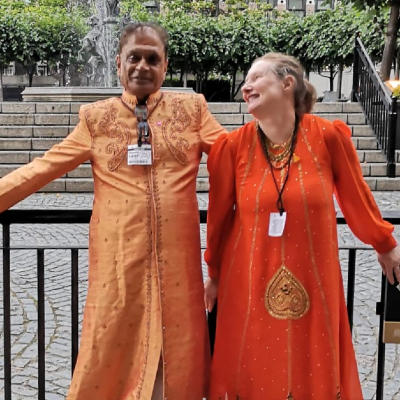 Bharat & Avril Patel
Bharat suffers from an extremely rare eye condition 'Keratoconus' in which the cornea grows into a cone shape rather than normal spherical leading to total loss of sight. Bharat received a cornea graft (transplant) from a donor cornea via the NHS donor bank.
In 2001, he was diagnosed with chronic kidney failure, a condition in which he felt that 'life was not worth living and was being kept alive just for the sake of it.' However, in 2008, in an act of extreme courage, sheer bravery and unselfish giving, Avril donated her kidney to Bharat. The transplant was a huge success giving him a new lease of life – a life which he continues to donate to the work of Ang Seva (Organ Donation).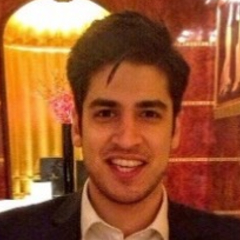 Shivum Kakkad
Shivum joined JHOD after the sudden passing of his father in 2019. The family decided to donate his organs without having previously spoken to him about it. Since then, 32-year-old Shivum, has actively worked with JHOD and the NHS Blood & Transplant to spread the word and share the family's story encouraging everyone to have that conversation. He has spoken at many events, featured in radio & TV campaigns and continues to passionately spread the message to help save lives.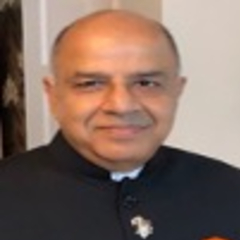 Rajnish Kashyap
Rajnish is the General Secretary, Hindu Council UK and has been working in the profession of credit management for the last 35 years. He is passionate about his faith and social justice. In his role at the Hindu Council UK, he is able to promote social justice and welfare for the Hindu community in the UK. He actively participates in interfaith activities, and this has broadened his knowledge of other faiths and made him be more appreciative of the different faith communities in the UK.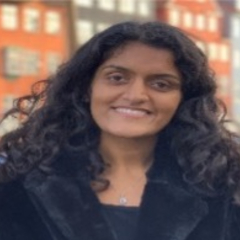 Pinky Kotecha
Pinky is currently the National Sampark Secretary of the National Hindu Students' Forum (UK), the largest Hindu student movement outside of Bharat. Founded 29 years ago, NHSF (UK) is active in almost half of all universities in the UK and reaches over 10,000 students annually through its activities. She is also a final year medical student at King's College London and interested in Transplant Surgery.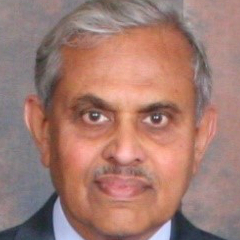 Manhar Mehta
Manhar is a professional engineer and has a master's degree in Industrial Management. He has coordinated several organ donation projects, raising awareness of the need for living organ donation within the Jain community. He established Jain Samaj Leicester in 1973 and has been Chairman of Vanik Council since 1995. He has run Jainism courses and Jain chaplaincy service in hospitals. For his service to the Jain community, he has been presented with the OneJain Lifetime Achievement award in 2018.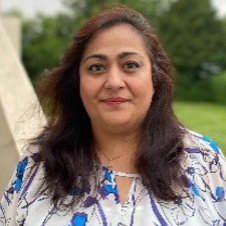 Pragna Mehta-Patel
Pragna, a pharmacy dispenser and beauty therapist, knows too well the difference organ donation can make to those on the transplant waiting lists.  Kurran, her 19-year-old son died following a car accident and respected his decision to donate his organs. This helped Pragna to make the very important decision.
'Whilst the struggle of coming to terms with Kurran's untimely death continues, I take solace in knowing that Kurran's gifts made a massive difference to four families'.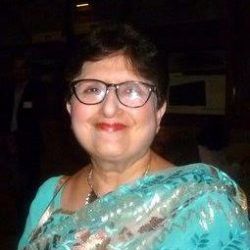 Sonoo Malkani
Sonoo has been volunteering and a community champion in the borough of Harrow since 1974 and is a community leader raising awareness for Thalassaemia, in various aspects. She is also Chair of Harrow Police and Community Consultative Group for 10 years working closely with New Scotland Yard on a range of topics from Hate Crime, Stop and Search to Terrorism as well as on Policing issues at City Hall. Sonoo also Chair's Harrow Interfaith promoting harmony amongst diverse communities, raising awareness of Health empowering topics such as Organ and Blood Donation.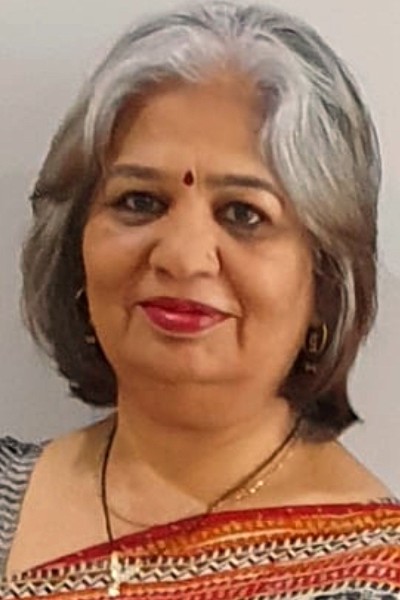 Harsha Kothary
As a living kidney donor, Harsha is passionate about raising awareness of organ donation and a strong believer that 'when you light a lamp for somebody, it brightens your path too'.  A retired local government officer with 35 years of experience, Harsha now devotes time to looking after her grandchildren and helps to raise awareness of organ donation at community events and as an NHSBT Ambassador.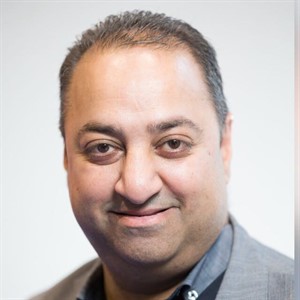 Kirit Mistry
Kirit is the Chair and founder of South Asian Health Action (SAHA) Charity in the UK.  SAHA specialises in engaging, educating, exploring and empowering South Asian patients, carers, and communities on living and organ donation after death, blood and stem cell.  SAHA also works to raise awareness of mental health and works with decision-makers and those in need of support. He is a patient leader & founder of Leicestershire's South Asian Diabetes group, a peer-led support group and an NHSBT Organ Donation Ambassador for the Midlands region.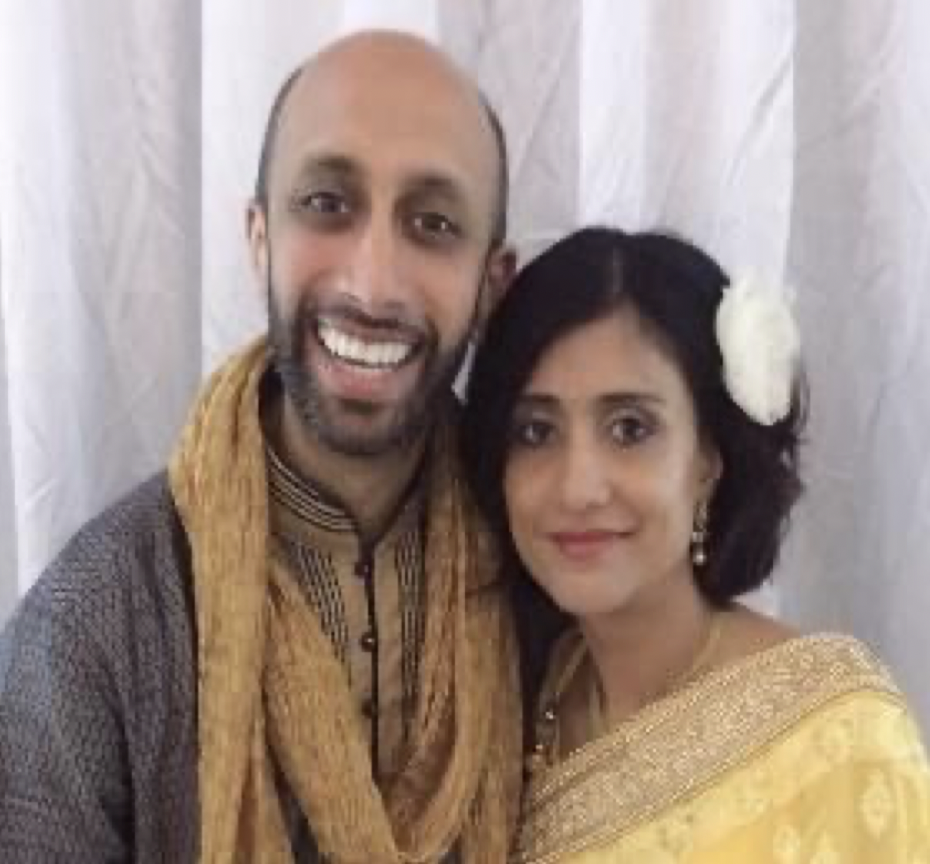 Sina & Jay Patel
Sina and Jay have been married for almost 20 years and are proud parents of three wonderful children, Aari and twin girls Iyla and Asha. Sina works as a Clinical Analyst for Guys & St Thomas' NHS Trust and Jay is an Investment Banker for Deutsche Bank.
Both became involved in organ donation following the loss of their three and a half-year-old son Aari in 2016. They both made the decision to donate Aari's organs.  Seven organs were donated to help two other children who are both still doing well today.  Both are NHSBT Organ Donation Ambassadors, work as volunteers to promote organ donation and have won awards for their work, being recognised by NHSBT and British Transplantation Society in 2019.  Aari's story continues to help raise awareness and has also been part of a government campaign to promote organ donations across Hindu and BAME communities. Jay & Sina are panel members of the NHSBT community investment scheme to review and award projects and hope to continue promoting this vital cause.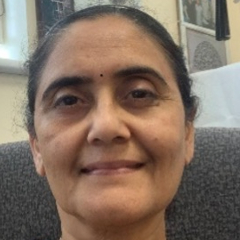 Bhavna Pandya
Bhavna is a consultant Nephrologist and Physician, an elected Medical and Dental staff Governor for the Liverpool University Hospitals NHS Foundation Trust and chair for the trust's BAME staff.  Bhavna set up the Aintree Kidney Patients' Association charity in 2007 and is a founder trustee of Arsha Vidya UK. She is also on Hindu Forum's medical panel and organises health talks and clinics about organ donation for professionals and in the community. She supports organ donation from a dharmic perspective.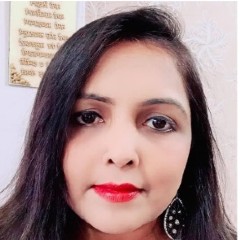 Purvi Shah
Purvi is a prescribing clinical pharmacist, specialising in diabetes and cardiovascular diseases. Prior to running and managing her own pharmacy in Colindale, Northwest London, Purvi worked in surgery with a large population, in a patient-facing role providing effective medicinal diagnosis and reviews. She has volunteered for many Jain organisations in the UK and presented seminars on health to promote healthy living. In her spare time, she loves singing, dancing, cooking & travelling.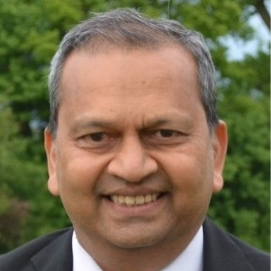 Nilesh Shah
Nilesh is Honorary President of the Oshwal Association of the UK and a Chartered Certified Accountant by profession, running his own practice since 1982. With a wealth of knowledge on various financial matters, he has built strong relations with clients and his community. He loves travelling and exploring different cultures from around the world and plays badminton regularly.  A keen supporter of organ donation, he is currently helping to produce a Gujrati play about organ donation to encourage more donors from the community.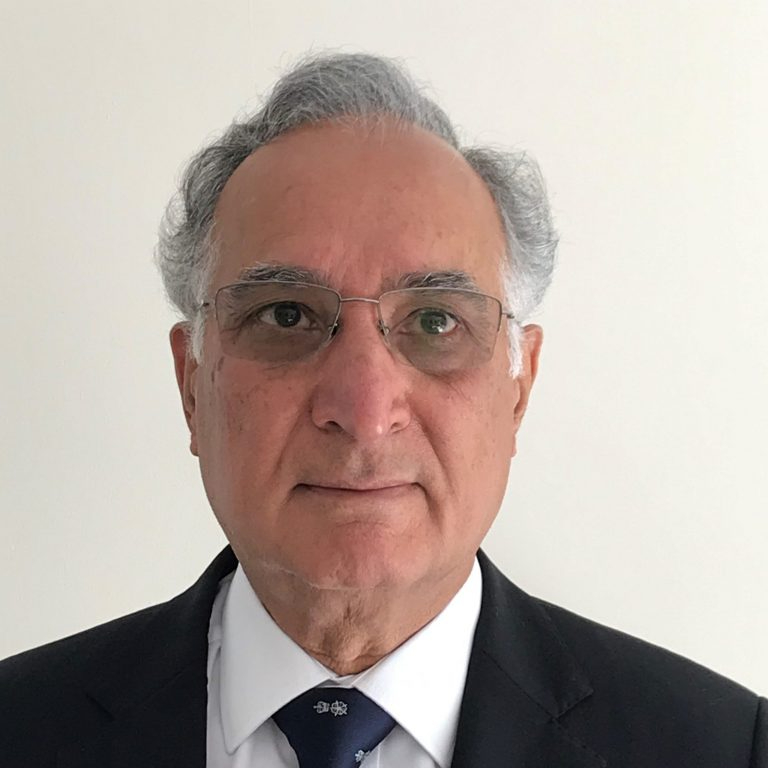 Dr Satya Sharma, MBE, DL
Satya is a retired general medical practitioner and was previously Chairman of the Local Medical Committee in Wolverhampton and a member of the General Medical Practitioners Committee BMA representing Black Country GPs for 9 years. He became a Fellow of the British Medical Association in 2013 for extraordinary service to the profession and was awarded an MBE for services to Wolverhampton and healthcare in 2010. As an ambassador for organ donation in the West Midlands, he keenly promotes Organ Donation in all sections of society.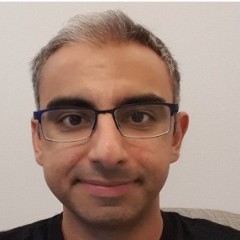 Dr Neil Soneji
Neil is a Consultant Radiologist and volunteer from the BAPS Swaminarayan Mandir, Neasden London. The Mandir has been actively involved in various projects promoting the message of Organ Donation in the Hindu Community since 2012. This has included the production of educational videos and leaflets focussing on both living and deceased organ donation as well as organising conferences and awareness drives within Temples and external community venues across the country.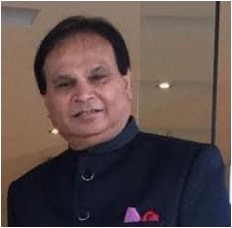 Vijay Sheth
Vijay is passionate about raising awareness and educating members of the Asian community about organ donation. An avid businessman, Vijay also enjoys singing and performing and engages communities through live and televised events. Through his roles as trustee of the Jain Network, Vice Chairman of the Vanik Council and former London area chairman of Jain Samaj Europe, he has helped to promote organ donation through these organisations.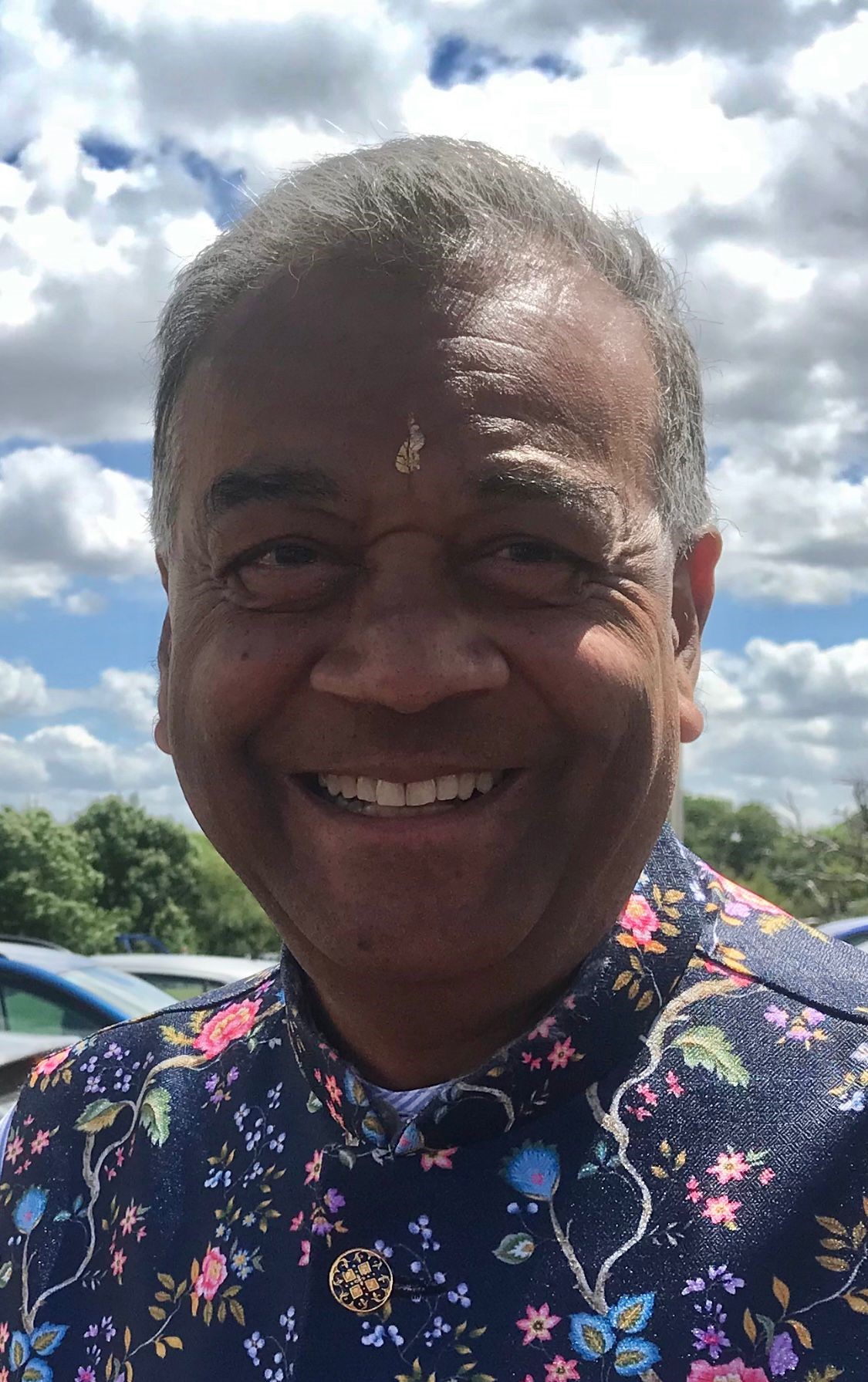 Rumit Shah
Rumit Shah is the Honorary President of the Oshwal Association of the UK (OAUK). After qualifying as a Chartered Accountant and a Chartered Tax Adviser, I pursued a career in investment banking with Deutsche Bank dealing with complex and large financing and structured transactions. I believe in the philosophy of giving back to society, and after leaving Deutsche Bank was involved full-time with a conservation charity saving the Chinese tiger from extinction. I have also been involved with OAUK for a number of years, including Chairing the Board of Advisors and was instrumental in organising the Oshwal Health Fair, where the organ donation campaign had prominence. I have assisted the community by organising webinars on topical subjects on health, education and wealth management.  
Let's all talk about organ, blood and cell donation. Share and support our work.
#JHODSavesLifes #LeaveThemCertain