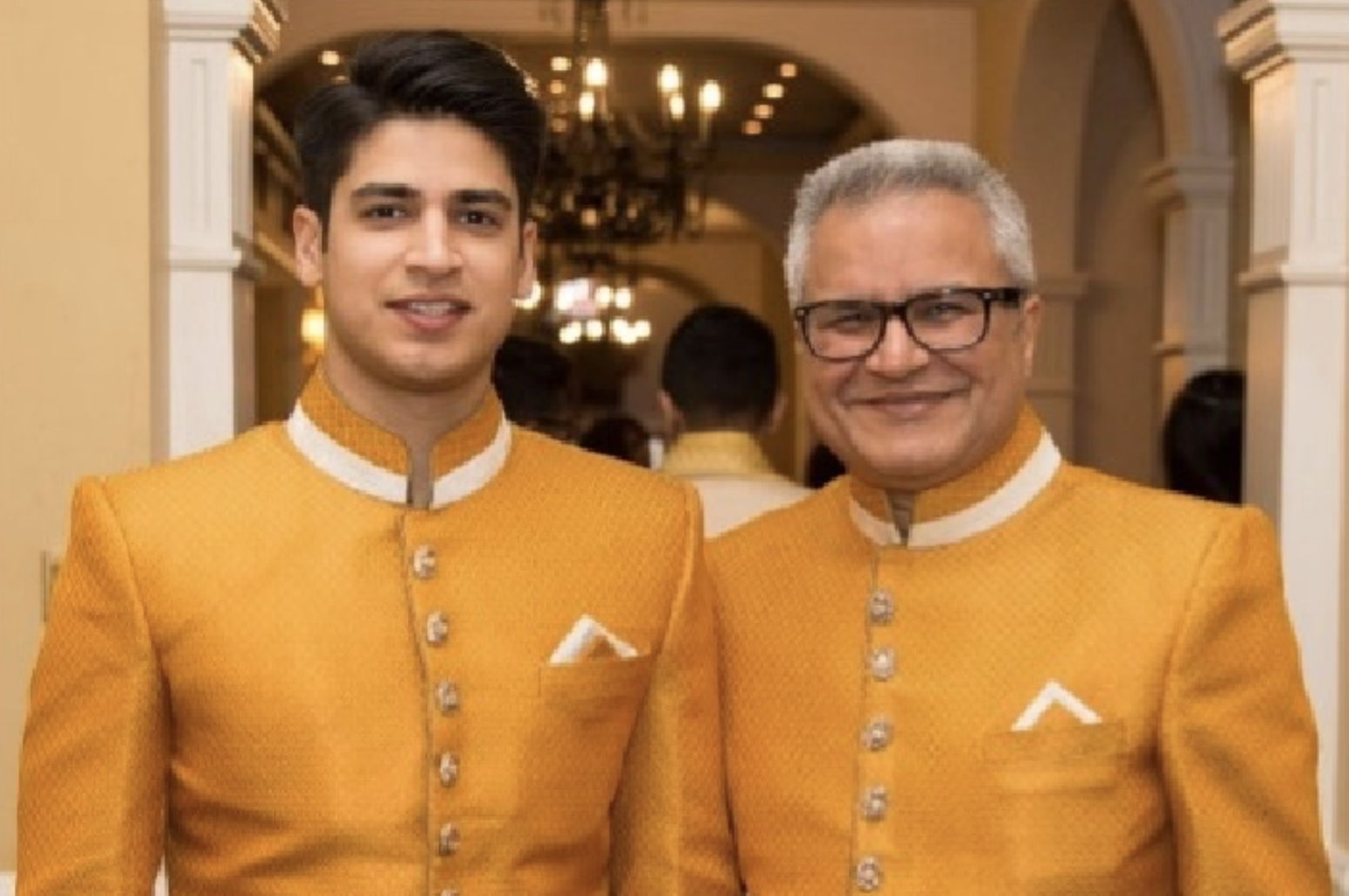 Shivum's father, Bharat, fell ill suddenly one morning in May 2019 at home. He sadly never regained consciousness and died a few days later in hospital. He had suffered a cardiac arrest causing hundreds of tiny strokes. He was only 63. The family had never spoken about organ donation. However, Shivum and his family did agree to organ donation, but it was a decision that could have been made easier if they'd had the conversation.
Shivum has led NHS Blood & Transplant's "Leave Them Certain" campaign, which aims to highlight the impact not knowing has on the families who are left behind and to encourage people to talk about their decision about organ donation.
Shivum says, "My father was a very giving person. He did charity work and was a strong believer in the Hindu act of Sewa or service to God. When the specialist nurse approached us about organ donation, we made our decision. We knew that helping others in need was what my father would have wanted."
"But I wish we had spoken about it to know for certain and I would urge others to take the opportunity while they still can."
Prafula Shah donated a kidney to her niece Shakti to give her a better life. Shakti had suffered from chronic kidney disease from childhood. In late 2017, at the age of 24, her condition dramatically deteriorated, and she was in need of a transplant.
Although Prafula was not a direct match for Shakti, they joined the National Living Donor Kidney Sharing Scheme. The scheme attempts to pair donors and recipients across the UK – kidneys are swapped between one incompatible donor and recipient and another mismatched pair. After completing rigorous medical and psychological tests their details were included in the national database. A match was found in January 2018 and donation took place in March 2018. This has changed Shakti's life and they are now encouraging more people from our community to step forward to donate.
Prafula says: "Most people have two working kidneys and we can live perfectly normal lives with one kidney.  Donating my spare kidney to my niece made perfect sense and it has given her a new lease of life."
He helped change 3 people's lives donating, kidneys, corneas, valves and blood vessels.